Climatic & Emissions Testing Services
Market demand and legislation for cleaner, more economic, and sustainable transport has resulted in a growing number of far more efficient internal combustion engine, hybridised and battery electric vehicles.
Our recently upgraded climatic and emissions rolling road test facility provides OEMs, Tier 1s and engineering partners with a multi-variant testing solution for passenger
cars and light-duty vehicles.
Climatic and Emissions Test Services We Offer:
We offer customers real-world rolling road simulation using latest generation state-of-the-art Horiba equipment in a highly customisable climate-controlled environment.
World Harmonised Light Vehicle Test Procedure (WLTP emissions testing)
Electric vehicle range testing
Real Driving Emissions (RDE) testing
Vehicle emissions (legislative and client defined cycles)
Vehicle & powertrain control system development
OBD and calibration development
Specialist Client Defined Cycles
High performance gasoline & diesel testing
Storage And Supply Of Global Market Reference Test Fuels
Legislative testing for global markets
Our Testing Sequence:
Vehicle Instrumentation and inspection
With our on-site workshop facilities and trained technicians, we provide project support including detailed inspections, preparations for test, vehicle instrumentation and hardware changes such as catalyst systems, ECUs and driveline components. Our facilities are also available for use by Client engineers and technicians.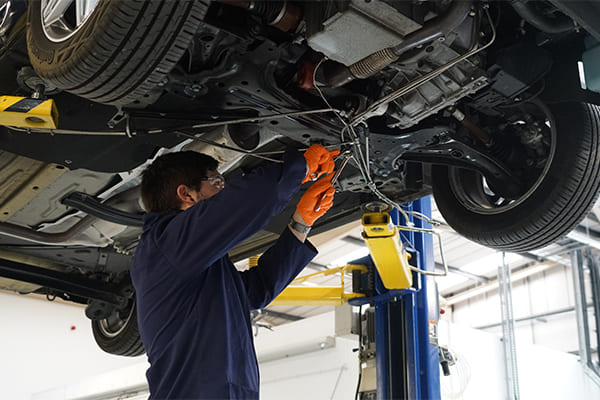 Vehicle Coastdown
Our state-of-the-art Horiba Vulcan chassis dyno runs automated, accurate and repeatable coastdown procedures compliant with all relevant worldwide regulations and standards. We have multiple options for securing vehicles including Bleyer Solid bars and soft strap options to accommodate all vehicle types.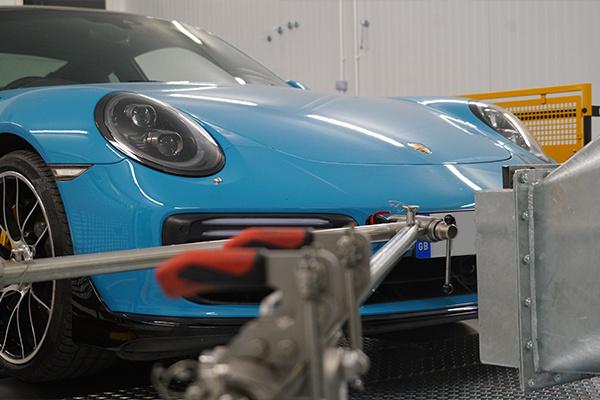 Preconditioning
All Preconditioning tests are carried out meticulously. These tests can be opportunities for customers to check logging capabilities, insert faults or triggers, and record additional emissions data if required.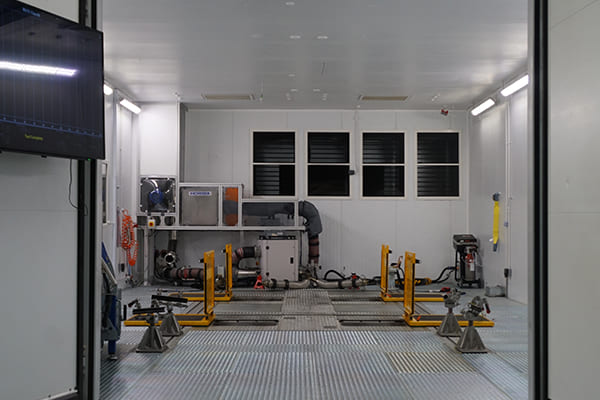 Soak Bay – Ambient or Cold
Our facility features large temperature controlled ambient soak space to condition multiple vehicles between testing, including temperature logging and battery charging facilities. Our facility also features a sperate multiple vehicle Cold soak space capable of +20°C to -35°C with battery charging, temperature logging and exhaust extract for cold start work.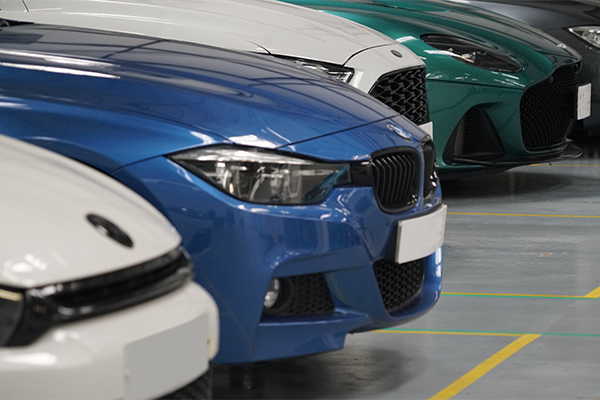 Test
Driven by experienced and trained drivers, each test is completed to a very high standard and produces high confidence and repeatable results. Our facility features the latest Horiba MEXA-ONE analysers, which are able to measure the ultra low pollutant levels required by the strictest worldwide emission regulations, together with a comprehensive routine of calibrations and verification. Additional particulate measurements such as PN and PM provide a complete understanding of each vehicle's emission levels.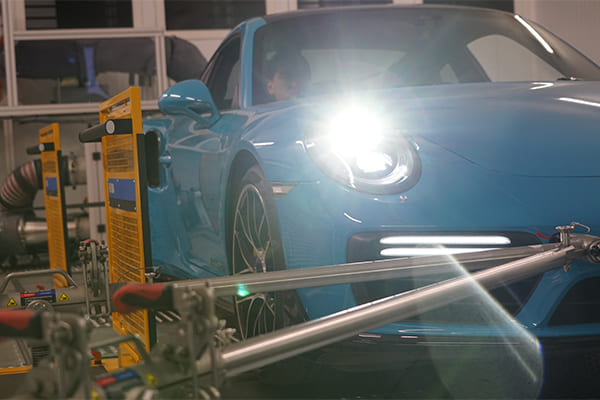 Analysis
Using the latest Horiba STARS test operating system, we can quickly and easily report your test data to manageable export file outputs. All recorded data is quality checked by our engineers before being uploaded to a secure cloud server with unique remote access for each Client. Our engineers are experienced in processing and presenting data in multiple formats across multiple levels and are happy to assist with any understanding of the test or its related emissions data.